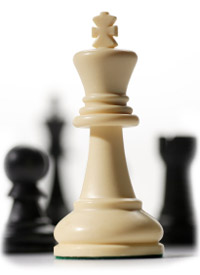 Service and expertise are the backbone for our practice. We're small enough to provide personal, partner-level attention and know-how to each and every client. We're large enough to possess the legal resources and collective experience that ensures successful results for clients on projects of all levels of complexity, technical depth, and global scope.
Greer, Burns & Crain Practice Areas
---
Greer Burns & Crain, LTD. practices in the field of Intellectual Property, including patents, trademarks, copyrights, anti-counterfeiting, licensing, technology transfer, trade secrets, and international intellectual property. The firm is experienced in the litigation of intellectual property rights in the State and Federal Courts and the International Trade Commission, and the resolution of such controversies through alternative dispute resolution vehicles such as mediation. We are experienced in obtaining patents, trademark registrations and copyright registrations for clients in both the United States and foreign countries. Our international capability is the result of a network of experienced foreign associates with whom we maintain established relationships.
Greer Burns & Crain, LTD. provides legal services for our clients in a manner that is consistent with our own values and management philosophy. We have continued to serve valued clients and broaden our client base by striving to provide quality legal services promptly and at a competitive cost.