Careers at Greer, Burns & Crain
GBC is always looking for attorneys with established strong intellectual property legal credentials, and attorneys interested in making patent, trademark, copyright and other facets of intellectual property law central to their legal careers.
Greer, Burns & Crain is a full service intellectual property law firm. Since its inception, Greer, Burns & Crain has focused on fostering a congenial work atmosphere. As a business-oriented IP law firm, GBC prides itself on the ability of all of our lawyers to understand and integrate business goals and considerations into their service to our intellectual property clients — skills that we teach to associates.
We place strong emphasis on one-on-one mentoring of associates in the intricacies of successful intellectual property law, including drafting and prosecution of patents and the filing and prosecution of trademarks before the US Patent and Trademark Office, as well as the representation of clients in appropriate courts and, most importantly, strategies that minimize the risk that our clients become involved in litigation.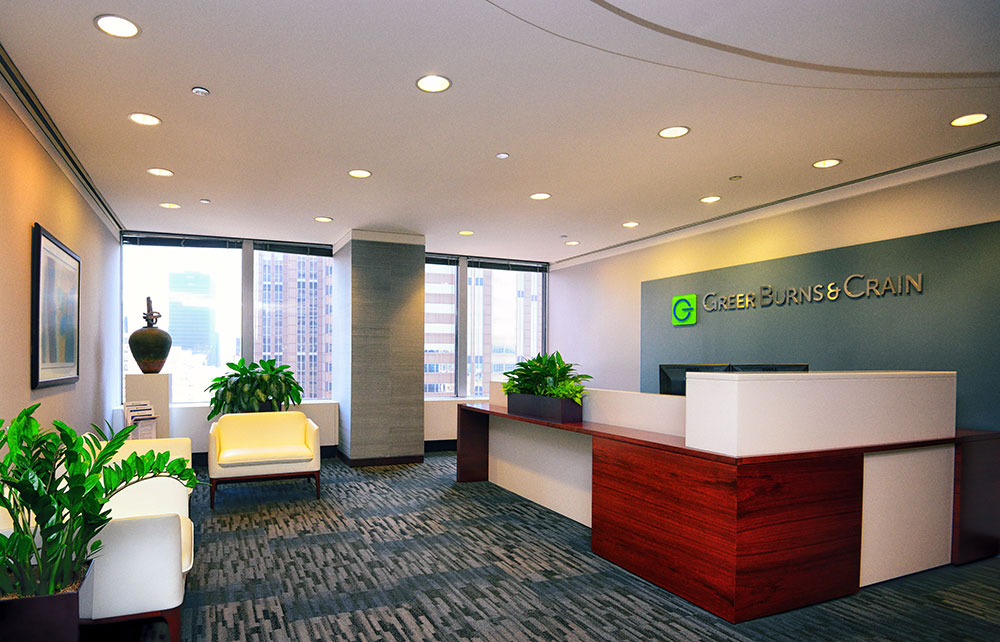 Chicago Area Law Schools Only
GBC is seeking 1L, 2L and 3L law clerks. An undergraduate degree in computer, electrical or mechanical engineering is preferred. Successful candidates should have excellent academic credentials and strong writing and analytical skills.
Interested applicants should send materials to attorneyjobs@gbc.law.
Apply Today!
GBC is always in search of the best and brightest minds in the industry. We'd love to hear from you. Applicants should send materials to: