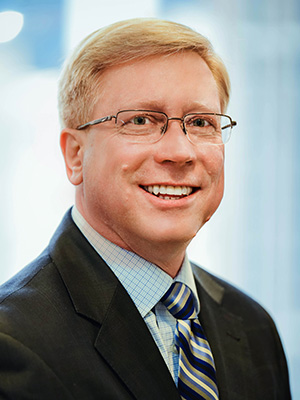 Peter concentrates his practice on all aspects of domestic and foreign patents, trademarks, copyrights, trade secrets and unfair competition, including counseling, investigations, transactions, prosecution and litigation.  He has significant experience with patent prosecution in the mechanical and materials related arts, as well as with patent and trademark litigation in the federal courts.
Peter currently counsels an FTSE 250 corporation and the world's leader in beverage can manufacturing in all aspects of patent law. He prepares and prosecutes patents all over the world, including Europe and Asia, on its behalf. His representation extends to pre-litigation counseling and strategy, investigations, competitor monitoring, clearance, and transactions. He has also prepared patent oppositions in Europe and Australia through appeal.
Prior to becoming an attorney, Peter held several engineering positions of increasing responsibility at one of North America's largest steel producers. At different times, he was responsible for the metallurgical quality of cold rolled sheet steel produced for appliance, automotive, office furniture, and electrical end uses. He was later responsible for the processing and highly critical surface inspection of cold rolled sheet steel destined for the appliance and office furniture markets, and was directly responsible for supervising all personnel associated with carrying out those functions.
Publications
A big change arrives in U.S. patent law
Chicago Daily Law Bulletin, 03/26/13
Provisions of the America Invents Act take effect over the weekend
Chicago Daily Law Bulletin, 09/19/12
Inventors find ways to expedite patents
Chicago Daily Law Bulletin, 01/26/12
Obama Signs Patent Reform Act
Intellectual Property Alert, 09/30/11
Court Admissions
Supreme Court of Illinois
U.S. District Court for the Northern District of Illinois
U.S. Patent and Trademark Office
Example Technical Fields
Aerospace
Brazing and Soldering
Consumer and Wholesale Packaging
Die Casting
Firefighting Equipment
Food Preparation
Filters and Filter Elements
Hearing Aids and Hearing Aid Components
Loudspeaker Design
Materials and Mining
Nuclear Power Plant Equipment
Piping and Insulation
Renal Diagnostics
Toys