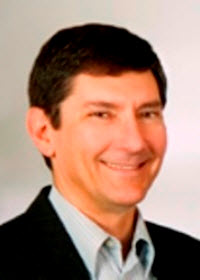 Gregory P. Einhorn is a partner in GBC's new San Diego office.  His intellectual property law practice focuses on biotechnology-related intellectual property and portfolio "life cycle" management, with an emphasis on developing and implementing domestic and international patent filing and portfolio strategies, as well as intellectual property licensing, freedom to operate and due diligence evaluations and opinions; and litigation support.
Dr. Einhorn's practice covers biotechnology, pharmaceutical, medical and dental device, and renewable chemical and biotech industries; and provides strategic intellectual property counseling and comprehensive patent portfolio management for small, medium and large companies.
Greg has a wide range of experience in the life sciences, medical and dental devices, cleantech and renewable biotech industries, including renewable chemical, chemical catalytic and green functional biomaterials, immunology, molecular biology, diagnostics, therapeutics, virology, drug delivery systems, high throughput screening, microarray technology, gene therapy, stem cell biology, liposomal technology, small molecules, proteomics, bioinformatics, and nanotechnology.
Greg is a former patent examiner at the United States Patent and Trademark Office, having served in the biotechnology group.
Greg received a J.D. at the George Washington University Law School in Washington, D.C.; a Ph.D. from the Department of Molecular Biology and Genetics at the Johns Hopkins University, School of Medicine, in Baltimore, MD; and a D.D.S. from Georgetown University, School of Dentistry, Washington, D.C.
Greg has lectured on various patent and intellectual property issues for local and national business groups and universities, including BIOCOM, the Association of University Technology Managers (AUTM), and has taught a course on Foreign Patent Prosecution for University of California San Diego (UCSD) extension school.
Experience 
Twenty years of patent analysis and prosecution experience
IP portfolio "life cycle" counseling, including patent portfolio strategy and management
IP licensing and technology transfer experience
Infringement and validity opinions and evaluations
Bar Memberships 
U.S. Patent and Trademark Office
State Bar of California
Example Technical Fields 
Biotechnology, including immunology, molecular biology, stem cell biology, biomaterials
Medical and dental diagnostics and therapeutics
Pharmaceuticals and small molecule chemistry
Medical and dental devices
Cleantech and renewable biotech industries
Renewable chemical, chemical catalytic and green functional biomaterials
Nanotechnology
Drug delivery systems
Biomarker discovery
Bioinformatics