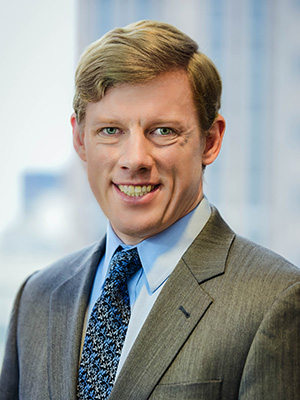 David A. Wokoun is a staff attorney at Greer, Burns & Crain Ltd. in Chicago Illinois as a member of GBC's anti-counterfeiting and online trademark enforcement team.
Mr. Wokoun received his J.D. from the Barry University Dwayne O. Andreas School of Law in 2011. During law school, Mr. Wokoun was an assistant site coordinator for the Volunteer Income Tax Associates (VITA) of Barry University. This role included responsibilities from direct client service in tax preparation to oversight and performance review of other Barry University volunteers. Mr. Wokoun was proud to receive a National Achievement Award from the American Bar Association Law Student Division as the volunteers from Barry University set a national record for the number of tax returns filed by a VITA office.
In addition to law school, Mr. Wokoun earned a B.A. in Philosophy and Political Science from Indiana University. He has also pursued studies in information technology and is certified as a Secure Infrastructure Specialist through CompTIA.