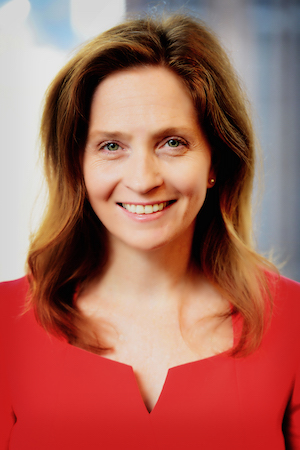 Amy Ziegler is a shareholder with Greer Burns & Crain in Chicago. Her practice focuses on intellectual property, Internet and technology law.
Ms. Ziegler manages global trademark portfolios for a variety of businesses, including companies in the software, data, manufacturing, luxury and consumer goods industries. She routinely handles high-profile trademark, anti-counterfeiting, patent and copyright enforcement matters, and also manages a substantial domestic and foreign trademark opposition and cancellation docket.
"Amy Ziegler's litigation prowess in the branding sphere makes her a perfect fit for rights holders, including Fortune 500 companies, in need of bulletproof strategies. Her capacity for high-stake battles is immensely useful when stamping out counterfeiters."  World Trademark Review list of THE WORLD'S LEADING TRADEMARK PROFESSIONALS 2018
Ms. Ziegler is highly experienced in negotiating and drafting license agreements that deal with the use of intellectual property rights, including software licenses. She also drafts and advises on website and software terms of use; privacy policies; joint development agreements; settlement agreements; coexistence agreements; nondisclosure agreements; security agreements; work-for-hire and independent contractor agreements; indemnification agreements and intellectual property transfers. As a result of her ample experience managing and protecting IP, she is frequently consulted regarding the intellectual property aspects of mergers and acquisitions.
Ms. Ziegler's technical focus lies primarily in the areas of optics, electrical and mechanical devices, and computer software. She has patent prosecution and litigation experience in these areas, including work on fuel cell systems, medical devices, micro- and nano-technology, laser and scanning technology, e-commerce technology, coated fabrics, firefighting equipment and advanced communication systems.
Ms. Ziegler received a Bachelor of Science degree in physics and a J.D. (with honors) from DePaul University.
Prior to attending law school, she operated a superconducting linear accelerator at Argonne National Laboratory and conducted fiber optic research.
She has been named one of the Top 1000 trademark professionals in the world by World Trademark Review, one of "The Top Women Attorneys in Illinois" by Chicago Magazine, a Super Lawyer by Illinois Super Lawyers for Intellectual Property and Intellectual Property Litigation, DePaul University College of Law's 2011 Outstanding Young Alumna and received the Linn Inn Alliance Distinguished Service Medal.
Experience
Worldwide trademark prosecution and brand management
Patent, trademark, copyright and unfair competition litigation in Federal Courts
Trademark Opposition and Cancellation proceedings before the U.S. Trademark Trial and Appeal Board
Trademark, copyright and patent enforcement
Licensing and joint development agreements
Domain name proceedings
Internet brand enforcement
Website and software terms of use and privacy policies
Settlement negotiation and coexistence agreements
Nondisclosure, work-for-hire and independent contractor agreements
Intellectual property asset transfer
Intellectual property security agreements
Bar Memberships
United States Patent and Trademark Office
Supreme Court of the State of Illinois
United States District Court for the Northern District of Illinois
United States Court of Appeals for the Seventh Circuit
United States Court of Appeals for the Federal Circuit
Professional Associations and Memberships
U.S. District Court, Northern District of Illinois, Local Patent Rules Committee Member, 2012
Intellectual Property Law Association of Chicago (IPLAC), Board Member (2005-2007), Chair, Women in IP Committee (2004-2005), Vice Chair, Women in IP Committee (2003-2004); Founder, Women in IP Committee Annual Federal Judicial Panel
The Richard Linn American Inn of Court, Vice Chair of Pupilage Group (2008-2010, 2011-2014)
International Trademark Association (INTA), Anti-Counterfeiting Committee Member (2012-2014), Midwest Chair, Saul Lefkowitz Moot Court Competition (2007-2009), Committee Member (2003-2011)
Sigma Pi Sigma National Physics Honor Society
National Youth Science Camp Alumni Association (NYSCAA)
Civic and Charitable
Pro Bono Counsel for Bleeding Disorders Alliance Illinois f/k/a the Hemophilia Foundation of Illinois (2010-2014)
Pro Bono Counsel for Y-ME National Breast Cancer Organization (2006-2011)
Volunteer Math and Science Tutor, Metro Achievement Center for Girls (2003-2008)
Publications
Co-author, "Patenting Cloning and Stem Cell Technology: Controversy and Comparison in the United States and Europe," Intellectual Property & Technology Law Journal, April 2005, at 1
Interview, Chicago Lawyer, December 2004, at 20
Co-author, "Battling Piracy in the EU: Is the EU following the US lead in cracking down on piracy?" The Patent Lawyer, Spring 2004, at 18
Co-author, "Status Report on European Directive," National Law Journal, December 8, 2003, at S1
Contributor, Federal Circuit Review of Markman Issues, 2002 (Edward D. Manzo ed., IPLAC 2003)
Co-author, "A Brighter Future for Protecting Computer Software in Europe," Global eCommerce Law and Business Report, March 2002, at 1
Contributor, Federal Circuit Review of Markman Issues, 2001 (Edward D. Manzo ed., IPLAC 2002)
Co-author, "Polarization Control of a Q-Switched, Diode-Pumped, Nd:YAG Laser," 34 Applied Optics, at 4256 (1995)
Example Technical Fields
Manufacturing
Computer Software and Data
Consumer Goods
Hospitality Industry
Financial Services
Industrial Supply
Fuel Cell Systems
Medical Devices
Laser and Scanning Technology
Micro and Nano-technology
Product Packaging
Printing Technology
Firefighting Equipment
Coated Fabrics
Communication Systems
E-commerce Technology