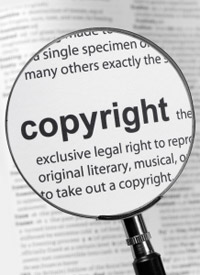 The copyright laws provide a powerful tool against infringement. We advise clients on how to protect valuable copyrighted works from registration through enforcement.
Copyright – Protecting Original Works
---
Copyright protects original works of authorship, centering on the original expression of an idea. From individual artists to corporations, Greer, Burns & Crain, LTD. can obtain copyrights for literary, dramatic, musical, and artistic works, such as poetry, novels, movies, songs, computer software, visual and sculptural works, and architecture.
Greer, Burns & Crain, LTD. attorneys can help clients identify potentially copyrightable works. We are experienced in obtaining copyright registrations, as well as protecting and enforcing the client's copyrights. Our attorneys can provide infringement and clearance opinions, and can conduct due diligence investigations. We can also counsel on the value of copyright enforcement as well as litigation avoidance.